We are very pleased to welcome the first cohort of students joining the MPhil in Biological Sciences at the University of Cambridge.
The series of new Master's courses, launched last year in the School of Biological Sciences, combines interactive seminar-style teaching with professional skills training while also giving students the opportunity to gain substantive hands-on research experience with an 8-month lab-based research project in their chosen area:
Biomolecular Science
Cell Science
Crop Science
Developmental Biology
Infection Biology & Molecular Immunology
Reproduction and Embryogenesis
"Cambridge is a very peaceful city with students from diverse backgrounds. The Biological Science programme at Cambridge makes a lot of room for us as students in various pathways to network. What is more exciting is the fact that the programme is research-oriented and we get to have interesting conversations with faculty and colleagues about research " – Joy Adzovie, MPhil in Biological Sciences (Crop Science), St Edmund's College
The group of 67 students came together at a lively social, along with course directors, who organised induction sessions and introduced the students to the many participating groups offering research projects.
"These first weeks in this awe-inspiring institution have been intense - a lot to take in. I am grateful for the induction organised by the Cambridge Mastercard Foundation which gave me a soft landing. It has been wonderful getting to meet members of the Crop Science Program (both staff and students). I look forward to experiencing all the learning opportunities and seeing the program unfold." – Judith Mbamalu, MPhil in Biological Sciences (Crop Science), Girton College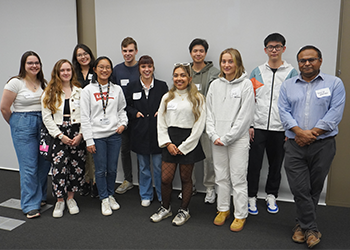 Biomolecular Science and Cell Science Pathways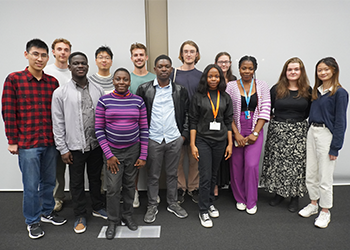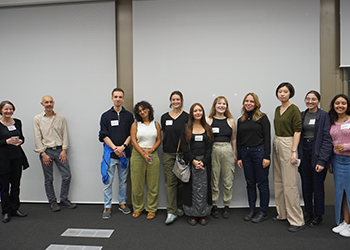 Crop Science and Developmental Biology Pathways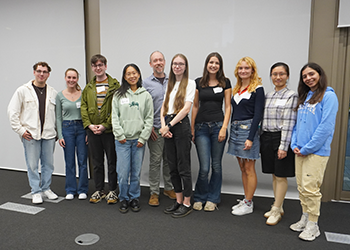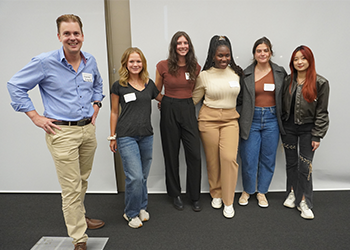 Infection Biology & Molecular Immunology and Reproduction and Embryogenesis Pathways
This Master's programme aims to widen access to the exciting research in the School of Biological Sciences and NIAB. In partnership with Queen's College and Corpus Christi College, as well as the Mastercard Foundation, the course has been fortunate to attract and support talented, motivated scholars from many countries and diverse backgrounds.
Applications for October 2024 are now open. Prospective applicants can find out more about the different pathways (research areas), funding opportunities and useful tips on the MPhil website.
"It has been a couple of weeks since I arrived in Cambridge, yet every day still feels incredibly astonishing. It is so amazing to be part of such a great community. I have received very warm welcomes from my beautiful college, Newnham, the Biological Sciences MPhil and the Crop Sciences pathway. I am grateful to the Mastercard Foundation Scholars program for the once in a lifetime opportunity to live this dream." – Angela Sughnen, MPhil in Biological Sciences (Crop Science pathway), Newnham College