On this International Women's Day, we are celebrating the roles women play in supporting and inspiring our community. We have asked some of our members to tell us about the women who have had a profound impact on their careers. Find out more about International Women's Day.
Professor of Psychology and Cognitive Neuroscience
Department of Psychology
Sarah-Jayne said, "Throughout my career, in fact since I was a teenager, I have been privileged to be mentored by one of the world's most brilliant scientists, Professor Uta Frith. When I was 15, I was so inspired by Uta's book 'Autism: Explaining the Enigma' that I boldly wrote to her asking for work experience in her child psychology lab in London. With characteristic kindness, Uta agreed, and I spent a couple of weeks observing her studies with small children. Those two weeks convinced me that I wanted to study psychology. Fast-forward a few years and, by coincidence, I embarked on a PhD supervised by Uta's husband, Professor Chris Frith. During my PhD, Uta and I started to collaborate on various interesting projects at the interface of neuroscience and education. After a postdoc in France, I returned to UCL to work more closely with Uta, and we wrote a book together called 'The Learning Brain'. Throughout, Uta has been the most generous and dedicated mentor, and has played critical and supportive roles at many junctures in my life. One example is when, after my postdoc in France, I fundamentally changed my research focus away from studies of adults with schizophrenia to developmental studies of the teenage brain, which was far from being an established area of research at the time. It was a risky decision, but Uta's unequivocal encouragement gave me the confidence to make the leap. I have never looked back. Uta is the kind of mentor who enthusiastically endorses good decisions but makes no bones about discouraging bad ones. I'm certain I wouldn't be where I am today if it weren't for Uta and I'm lucky to count her amongst my close friends."
---
Daniele Campello
Library Information Supervisor
Department of Psychology
Daniele said, "At the beginning of my career, I felt like most people recently graduated trying to find a connection between theory and practice. I can say I was very blessed to find a workplace where I was given the opportunity to explore many new ideas. Katia Ricio, at the time Financial Director and also leading a software project for changes in the company, gave me not only the opportunity to develop those ideas but also directions in how to work with them in a professional environment. Katia guided me through the importance of understanding and following processes and how to plan projects where risks should always be considered. She usually says, "Always have a plan B".  The plan B is something Katia taught me for life and is not in the sense of giving up the objective, but of planning a different route to reach the objective.
Today, I constantly find myself in a place where I can clearly see the professional wisdom of this woman. She is not only well admired for her financial management skills but also in leadership focused on people's knowledge and participation. Katia is a leader I wish to mirror myself on and hopefully bring contributions to and from all our excellent Cambridge professionals."
---
Professor and Programme Leader, MRC Investigator, Wellcome Trust Investigator
MRC - Laboratory for Molecular Biology and Department of Physiology, Development and Neuroscience
Albert said, "There have been many women instrumental to my scientific career. To mention but a select few: first, Dr. Nuria Cortadellas and her colleague Almudena Fernandez (University of Barcelona) who taught me imaging with and sample preparation for electron microscopy (EM). Then, Brigitte, the EM facility leader at UCLA taught me how to take and process film micrographs. Dr. Amelia Younossi-Hartenstein supported me in every way while at UCLA, from admin to teaching me lab techniques. In Zurich, Rita Bopp, an EM specialist, taught me how to generate support films and serial sections. Simone Schumacher and Katryn Aguilar, also in Zurich, made admin work look easy and enjoyable. At Howard Hughes Medical Institute (HHMI Janelia) Sarah Moorehead did the same: the most memorable and extraordinary secretarial lab administration I've ever seen. Also at Janelia, Dr. Julie H. Simpson saw potential in my work and supported me early in my independent career, propelling me forward in a very understated way. Then I met Dr. Marta Zlatic, an extraordinary neuroscientist, trained in Cambridge from undergraduate to postdoc and now at the Zoology Department and also an MRC LMB Programme Leader, and with whom we have collaborated for over a decade now in every way, at work and at home (we are married). It has been immensely heart-warming to see her dedication and skill rewarded, first with the Kandel award to young neuroscientists, then with the Royal Society's Francis Crick Medal, and now with election to the EMBO membership."
---
Sandra Fulton
Director of Education in Biological Sciences
School of Biological Sciences
Sandra said, "As a finalist in the Department of Genetics in Edinburgh in 1978-9 one of the people I could not fail to be aware of was Professor Charlotte Auerbach, known to all as Lotte. She made a tremendous impact on the students, not just in her science and reputation but to see how she was valued by the academic staff in the department. There were few women in that category, but Lotte's presence ensured that there was a great role model for aspiring female scientists. We were in no doubt that as a woman you could succeed and be respected and valued in the scientific world."
---
Jerelle A Joseph
Founder of CariScholar, Postdoc Researcher, Collepardo Lab
Department of Genetics and Chemistry
Associate Professor
Departments of Genetics and Chemistry
Jerelle said, "The woman who has had the biggest impact on my scientific career is Dr Rosana Collepardo-Guevara. As my postdoctoral advisor, Rosana has been an unwavering motivator, pushing me to reach for opportunities and supporting me along the entire way. Under Rosana's leadership, I have conducted research at the highest level and participated in projects that I am truly proud of. I think her success is deeply rooted in her ability to be simultaneously fully committed to projects, while giving everyone space to grow and thrive independently. Rosana is also a strong advocate for Women in STEM and strives to make academia more inclusive and diverse. In a short space of time, she has managed to grow, not only a prolific research program, but one of the most diverse science research teams. She understands the challenges that accompany being a minority in STEM and is always empathetic to the needs of others. Starting from humble beginnings and becoming a leader in her field, while being an awesome mom of two, she really is a true inspiration!"
---
Deputy Head of School - Postgraduate Strategy
Professor of Developmental Neurobiology, Department of Zoology
Matthias said, "Among the many women who strongly influenced my career, three in particular stand out: Helen Skaer has been a mentor, colleague and friend, through my PhD in "The Basement" of Zoology, and again when I started my own research group as a young PI. Helen has been an incredible role model to many around her; unshakably positive and showing how fun and compassion are so much better than 'harder tools' in a pressure cooker environment.
My partner, Miranda (though having instructed me not to mention her), influenced me more than most; taught me the importance of story (she is a writer), and of finding solutions through creativity and empathy. 
Recently, my new boss, Anna Philpott, took a chance and suggested I might step up to take on a leadership role; something that until then had not crossed my mind (maybe she just needed someone to knuckle down, a German?).  It's been inspiring and a privilege to meet and work with so many inspiring colleagues whom I'd otherwise would not have engaged with. It feels good to dream again, of what we can achieve when working collaboratively.
---
Claire Michel
Medicine & Veterinary Medicine Curriculum Review Manager
School of Biological Sciences
Holly Canuto
Director of Education (Medicine and Veterinary Sciences)
School of Biological Sciences
Claire said, "In April 2017, I left academic research behind me and joined the Faculty of Biology office as a student administrator. This was a scary change for me, and I wondered for a while if I had made the worst mistake in my life. After a few months, though, I started meeting academics with a deep interest in teaching and a great desire to improve courses and student experience. One of the academics I met in that position is Holly Canuto, the Director of Education for the Medical Sciences and the Veterinary Sciences Triposes. During my first two years in the Faculty office, we met regularly to discuss the courses, and I started to dedicate any spare time to making small incremental improvements where I could.
Fast forward a few years, in summer 2020, while I was on maternity leave, Holly called me with a proposal. The Faculty wanted to set up a significant review of the Medical Sciences and Veterinary Sciences Triposes and had obtained funding for an administrator to facilitate this work. She suggested I would be an excellent fit for the post and asked if I was interested.
This was the best job offer I've ever had. I've been in this post for over a year, managing two significant curriculum reviews in the Faculty of Biology. It is a fascinating role: I often say I spend my days in Utopia, discussing with dedicated staff how to design a better course for the students, the lecturers, the supervisors and the administrators. It is a project where I feel we are making a difference.
Holly has been instrumental in matching me to this post, seeing how it would fit my values, skills, and interests perfectly. I sometimes wonder if she is my colleague, my sponsor, my mentor, my line manager, but on top of all of these, I know she's my friend. Each week, even if we have inspiring updates on the course reviews to discuss, her first question is always "How are you?" with genuine care for the response I will give. I feel privileged to be working with her and have somebody I know I can turn to at any time and on any subject.
Thank you, Holly!"
---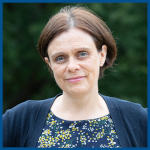 Head of School
Professor of Cancer and Developmental Biology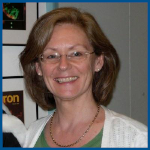 Professor Emerita of Developmental Neuroscience
Department of Physiology, Development and Neuroscience
Anna said, "When I arrived in Cambridge to take up my lectureship, my frog room in the Oncology Department had not been completed (a recurring theme in my career!) but I was very fortunate to be offered a temporary home with Bill Harris and Christine Holt in the Department of Physiology, Development and Neuroscience. Christine's mentorship and friendship has had a profound impact on me; I have observed her as a rigorous, creative and empathetic scientist who has made a huge contribution to her field but has always remained "real", accessible and hugely supportive. She is a role-model in the truest sense of the word. I have benefitted hugely from her wise scientific guidance, but just as much from her wisdom about how to navigate the joys and perils of family life alongside an academic career.  I am truly lucky to have rather randomly landed in Bill and Christine's lab at that formative stage of my career."
---
Assistant Professor
Department of Psychology
Deborah said, "I would like to acknowledge the impact that Prof Ruth (Ruru) Manor, of blessed memory, had on my academic career. Ruru led the Interdisciplinary Programme for Outstanding Students in Tel Aviv University, Israel, when I was a student there from 1996 to 2001. I still remember my interview with her. She asked me what was burning question that I was going to research, and my answer - that I wanted to understand why we have different voices in our mind, and "who wins when I argue with myself"- is still inspiring my research programme more than 20 years on.
Ruru designed a fantastic interview process, where shortlisted candidates were invited to select two inspiring books from the University library and defend their choice to their peers. This session was one of the most intellectually stimulating of my studies to date.
Ruru's leadership of the programme was masterful and kind. She supported us in taking papers we were curious about without worrying about grades, and didn't mind if we failed – we were allowed to take papers from any year and any faculty. In my first year I took papers from 10 different faculties, and the freedom – and assured support by my tutor, Prof Daphna Yoel – helped me find my own voice. Ruru also encouraged us to study languages without worrying about their immediate utility. My study of German and Spanish made me more comfortable in international settings and more of a citizen of the world than I could have otherwise been.
One of the conversations I remember in particular is when I confessed to Ruru that I found the delivery style of one seminar lecturer quite dull. Her response was that academics do not need to be entertainers. She said it kindly, and it sunk in – I have always remembered this and it had inspired me to be mindful about all of the ways that higher education loses talent when it selects for particular kinds of people. Later, when I discovered what made my own fit to academia challenging, and when my students shared their own, similar worries – this perspective was hugely helpful to me. I hope that it helped me encourage others to realise that academia is enriched when it embraces a diversity of people, even those who cannot market their work, get overly stressed, or battle with mental health issues.
Ruru passed away prematurely from a sudden illness in 2005, when I was in graduate school. I am indebted to her for everything she's done for me and my peers.
---
Deputy Head of School - Undergraduate Strategy
Associate Professor, Department of Zoology
Tim said, "Among the many women who have inspired and supported me, Liz Gavis, my PhD supervisor at Princeton University had the greatest impact on my career. I can trace many of the approaches I currently use in my research and teaching to the training I received from Liz. 
She was (is) a mentor who genuinely wants the best for her lab members and was willing to give students space to explore their research, as well as other interests. Personally, she gave me the freedom to enrol and complete multiple public policy courses while I was a student. Despite taking me out of the lab, she was supportive. Over time I realised that my passion was for biology, but I needed that time to know for sure. Another example is when Liz established a research collaboration for me with a lab in Edinburgh. She enthusiastically sent me to Scotland for months at a time (on and off for 18 months) to gather data and pursue independent experimental ideas. This experience is the reason I now live and work in the UK. 
At the bench, Liz provided unwavering support to her students and took the time to teach each one individually. She would spend hours with me explaining how to design, execute, and analyse experiments. Critically, she was very active in lab, always doing her own research, which meant we could learn by watching her. In addition, she genuinely cared as much about the outcome of our experiments as I did and would empathise when things failed. She had a calming demeanour which meant that following any meeting with Liz, I would feel reinvigorated. This added a wonderful optimism to my post-graduate experience and is an attribute I try to embody in my own lab."
---
Visiting Researcher
Department of Pharmacology
Giovanna said, "I have always been curious about how nature functions. Who ultimately inspired me to pursue a career in research was the Italian Nobel Prize winner Rita Levi di Montalcini. A formidable personality who acted as a role model for many female scientists in Italy and all over the world. Since I was young, I was also fortunate enough to meet many women scientists who made a significant impact on my choices. Starting from my secondary- and high-school biology and chemistry teachers, their enthusiasm for science really made me want to study chemistry at university. I then went on to do my PhD studies with Dr Clara Baldoli, at the University of Milan, her mentorship really encouraged me to carry on doing research. I am also very lucky to have a senior academic, Prof. Daniela Barlocco from the University of Milan, to be a mentor for me, her advice and support has been really invaluable."